FurbdIT is a partnership working to reduce digital poverty. We collect unwanted devices and IT equipment, refurbish it and breathe new life into it for community benefit.
We make a real difference to individual lives by increasing access to ICT.
The FurbdIT partnership includes business, statutory agencies, housing, academic institutions, charities and voluntary and community groups.
Distributors will ensure that the refurbished devices get to those people most in need.
We provide:
a positive, environmentally-friendly redistribution of resources
a free and efficient service for equipment that's no longer needed
devices and connectivity for individuals
free pick up from corporate donors or drop-off points; compliant with IT asset disposal legislation, GDPR and the WEEE directive
peace of mind that IT assets are collected, data is erased and assets are redistributed or destroyed safely
a full management report tracking the assets you donated

We recommend wiping all data prior to donation but rest assured, our IT partners will wipe your drives securely before we pass them on or dispose of your devices.
CORPORATE DONOR
We can help you achieve your corporate social responsibility targets for FREE! by collecting your redundant IT equipment and using it for community benefit.
INDIVIDUAL DONOR
Choose one of our drop off points to dispose of your unwanted equipment to be reused or recycled safely and securely.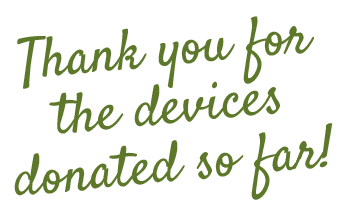 2688

Be a Drop-Off Point
Be a base for individual donors to drop off their I.T. equipment for recycling.
Our drop off points will enable community donations.
Drop-off points will be regularly revisited by our Recycling Partners to collect all donations.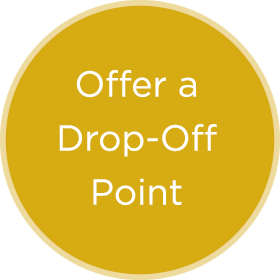 Become a Distributor
Request Equipment for your service users.
Refurbished equipment has direct benefits for the environment, local people and your service users.
Once accepted you will be on our system to request, receive and distribute equipment.